HIV/TB Oversight Committe visits Central Region
The HIV/TB oversight committee conducted a five working day site visit to some selected health facilities in the Central region. It included interactions with the Central Regional Director of Health Services and Chief Executive Officer of the Cape Coast Teaching Hospital. Others included the Medical Superintendent and or Administrators, Ante-natal care Unit In-Charges, a Task Shifting Officer, Data Officers, Laboratory staff and store personnel.  The WHO HIV, TB & Hepatitis Professional, Dr. Senya Kafui supported the team's efforts and also with support from the WHO Country Office. 
Read site visit report at http://ccmghana.net/index.php/ccm-documents/2018-2020/oversight/site-visit-reports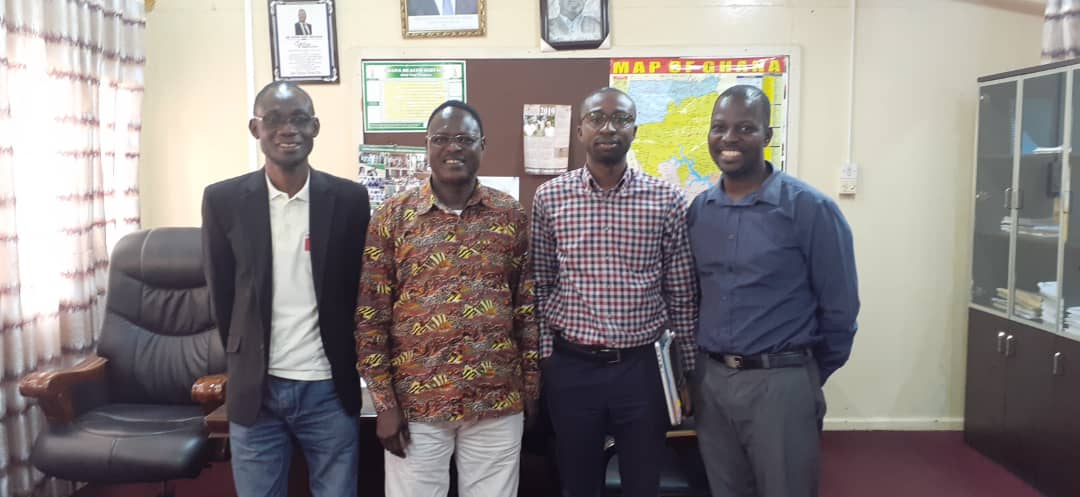 Photo credit: Central Regional Health Directorate.
From right to left: Mr. Evans Opata  - HIV/TB OC, Dr. Alexis Nang - Beifubah - CR Direc. of Health Serv., Mr. Benjamin Spears C  - CCM_Global Fund, Dr. Senya Kafui - WHO