Implementation arrangements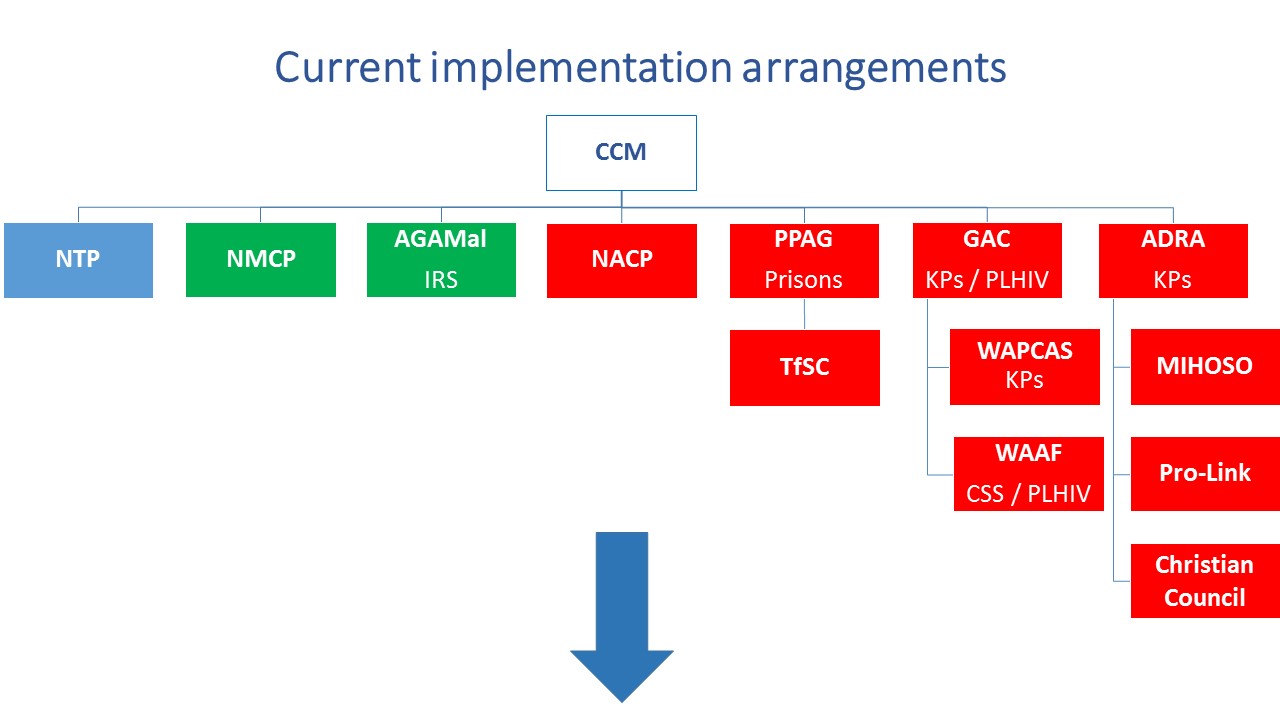 While reducing the number of PRs from seven to three, there will be only minimal modifications to the current governance and managerial structures.
Ministry of Health/Ghana Health Service will coordinate as a PR the National Disease Programs NMCP, NACP and NTP through the Program Coordination Unit (PCU) under the Office of the Director General of GHS. MOH coordinates at strategic level whilst GHS is in charge of the operational level.
This arrangement is expected to correct poor coordination of the three programmes, challenges with the timely availability of health products, slow implementation of activities, absorption of funds, and weak communication at all levels of the health system. The PCU will also manage PPME as an SR for the RSSH component. While currently all HSS interventions are spread out across three grants, their aggregation is anticipated to facilitate the overview on the interventions and budgets and enhance accountability. PPME will coordinate both HSS and CSS to ensure complementarity.
The number of HIV PRs has been reduced from four to two following a recommendation from the Task Team and considering the relatively small budget for key populations. WAPCAS, a local NGO that is currently implementing the KP component under Ghana AIDS Commission as an SR, will solely implement the KP component covering all targeted KP groups.
AGAMal will continue to implement the IRS component of the malaria program as a PR.